Importance of yoga
One common pursuit that we all share with each other is to lead a satisfactory and content life. We all do what we do professionally and personally to feel complete, to feel whole about ourselves and our existence.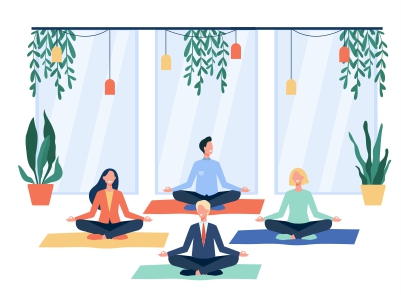 With changes happening all around us at an overwhelming pace, keeping a check on our mental and physical health has become a task in itself today.
We run day in and day out to put food on our table, we strive so hard to be distinguished from the masses that eventually we become the part of the herd that we are running away from. Irritation, anxiety and boredom is spreading like a wildfire across the globe, and people need a way out.Everyone needs a remedy that can help them see their own reflection. It seems like today everyone's mind is running wild with thoughts and ideas while the execution is close to zero.
Everything gets piled up in our heads overtime without a vent out and the direct impact of that is on our sleeping habits, which affects our mood, and which in turn affects everything we do or plan to do.
While looking for a probable solution to this widespread problem we all happen to stumble upon the techniques of yoga and meditation. While Yoga has been proven to be effective in the physical wellbeing, mediation techniques have been helping human kind in its search of meaning and purpose since ages. It has helped us all be stable and have a little control on our untameable minds, eventually leading to a peaceful and satisfying state of existence.
People's belief in yoga and meditation has seen a steep rise during the past few years, and more and more people have become aware of the long-term benefits that yoga and meditation can bring into their lives.
A large chunk of urban professionals today can be seen using different meditation techniques to cope up with the rising mental alertness, and cut down the stress and anxiety that comes complementary with their professional hurdles.
Yoga has also proven helpful to people who have been looking for ways to keep a check on their weight, blood pressure, or tension related problems.
Only a few minutes of daily yoga practice followed by a short meditation session can provide enough energy and positivity to see through the day with great zeal and enthusiasm. Some of the direct benefits of Yoga and Meditation can be listed as below: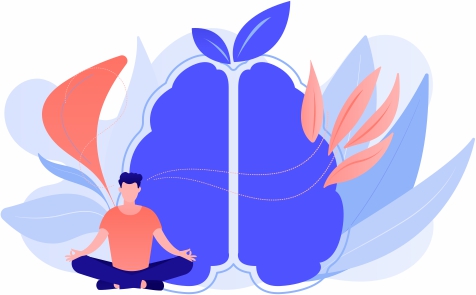 Benefits of daily yoga practice:
Increased flexibility
Better physical strength
Weight loss and management
Boosted energy levels
Improved respiration and circulatory health
Strengthened athletic ability with prolonged stamina
Benefits of daily Meditation practice:
Reduced stress levels
Anxiety control
Increased self-awareness
Better and longer attention span
Improved quality of sleep
Blood pressure control
People living in societies like MY HOME by Goyal Properties, which is developed with an intent to help people lead an inspired life with the help of better place, Time and Value management are able to shrug off daily life troubles very easily.
With dedicated meditation space, indoor games area, gymnasium, in campus Co-working space and outdoor playing field, MY HOME presents a perfect setup for an individual's physical and mental well-being.
A fulfilling and rewarding life is only a visit away!